Past Team Members
Michelle Reicher Newstadt, PhD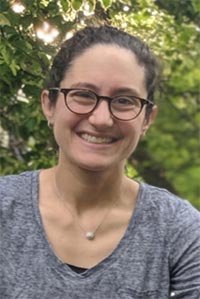 Dr. Michelle Reicher Newstadt is the Senior Director of Research and Innovation at Gooru, Inc and served as a Co-PI on the Life Right Here and Everywhere NSF grant. She co-designs and studies personalized learning systems using learning science theory to locate learner's gaps and strengths and offer adaptive suggestions. She guides and manages product innovation including curriculum mapping, content creation, personalized suggestion logic, and alternative conceptions for K-12 and lifelong learning content. She is an Instructor at the University of Pittsburgh in the School of Education and works with preservice secondary science teachers. Previously, she was the Director of Education at Expii, Inc and a middle and high school science teacher. She holds a PhDz in Education from the University of Michigan, an MA in Environmental Conservation Education from NYU, and an AB in Geological Science from Brown University.
Email: michelle@gooru.org
Tamara Galoyan, PhD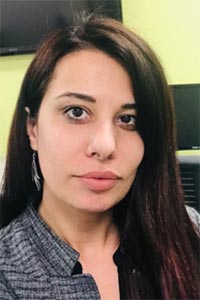 Dr. Tamara Galoyan served as a postdoctoral research scientist in the College of Education at the University of Utah. She holds a PhD in Educational Leadership and Learning Technologies (STEM concentration) from Drexel University's School of Education. Her research is multidisciplinary and lies at the intersection of learning sciences, STEM education, online and blended pedagogy, and neuroeducation. She has more than a decade of experience in teaching, education research, instructional design and curriculum development for learners of diverse age groups and cultural backgrounds both in the US and Armenia, her home country. Tamara also serves as a founding co-editor of Emerging Voices in Education (EViE) journal and co-founder of the Education, Learning, and Brain Sciences (E-LaBS) research consortium at Drexel University's School of Education.
Email: toma.galoyan@gmail.com
Kirby Whittington, PhD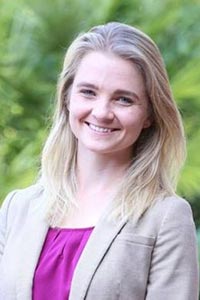 Dr. Kirby Whittington served as a postdoctoral research scientist on the Life Right Here and Everywhere project.
Kirby joined the team in the fall of 2020 after completing her doctoral degree at Florida State University under the guidance of Dr. Miray Tekkumru-Kisa and Dr. Sherry Southerland.
Her research interests include understanding pre-service science teacher's development and implementation of tasks that are both culturally relevant to students and provide opportunities for rigorous science learning.
She also adjuncts at Florida State University for the Culturally Responsive Teaching for Elementary Education.
When not working towards equity for students, she enjoys running, swimming, and playing ultimate frisbee with her friends and family.
Email: kirby@gooru.org
Rachel Carlsruh Francom, PhD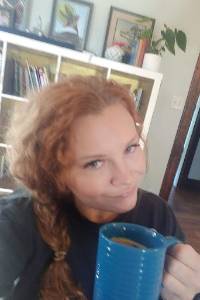 Rachel earned a PhD in Educational Psychology - Learning Sciences, at the University of Utah. She taught math for 16 years in middle schools, high schools, and colleges. She has also supervised high school math and physics teachers and taught math courses for future teachers. Her research interests include understanding the knowledge and processes involved as learners engage with challenging math and science tasks as well as using whiteness theories to analyze how white teachers use rhetoric when they discuss race and gender in STEM spaces. She has also been involved in research that investigates middle school students' perceptions of usefulness in mathematics. Her favorite research methods are those that include discourse analysis - she gets hyped about how people use words to create, revise, or reinscript narratives.
In her free time she spends time with her four kids camping, swimming, cooking, and rollerblading.
Email: rachel.francom@utah.edu
Calista Cannon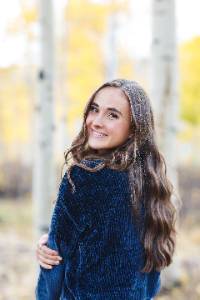 Calista is a sophomore at U of U interested in business, wellness, and math. Her goal is to own two or more successful businesses one day. She is grateful to be working on the LRH&E project during summer 2022 which is helping her explore educational psychology and research, some of her many interests. She is also enjoying working as a social media coordinator for the College of Education this summer. Before college, she competed in dance for seven years in her hometown, South Jordan, Utah. One of her favorite projects in high school was choreographing a contemporary dance that she and her teammates performed in their Dance Company Concert. In her free time, she likes to journal, spend time with family and friends, exercise, and be outdoors.
Email: u1334908@utah.edu