Current LRHE Team Members
Tanya Dewey, PhD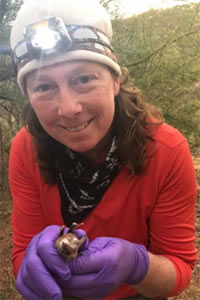 Dr. Tanya Dewey is faculty in the Biology Department at Colorado State University, where she teaches a wide variety of introductory and upper division courses in evolutionary biology and organismal diversity. She holds a Ph.D. in Ecology and Evolutionary Biology from the University of Michigan. Her research focuses on phylogeographic patterns and species delimitation in North American Myotis bats. In particular, the Myotis lucifugus/long-eared Myotis group, which represents a recent, rapid radiation into a variety of ecological roles and includes several species that are recently endangered due to white-nose syndrome. She has been involved in a wide variety of education research projects from K-12 through undergraduate education, focusing on how to build authentic data inquiry experiences and incorporate technology to engage students. She is the Director of the Animal Diversity Web, a global database of animal natural history data.
Email: tdewey@rams.colostate.edu
Kirby Whittington, PhD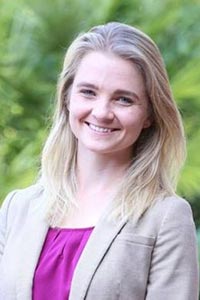 Dr. Kirby Whittington is a postdoctoral research scientist on the Life Right Here and Everywhere project.
Kirby joined the team in the fall of 2020 after completing her doctoral degree at Florida State University under the guidance of Dr. Miray Tekkumru-Kisa and Dr. Sherry Southerland.
Her research interests include understanding pre-service science teacher's development and implementation of tasks that are both culturally relevant to students and provide opportunities for rigorous science learning.
She also adjuncts at Florida State University for the Culturally Responsive Teaching for Elementary Education.
When not working towards equity for students, she enjoys running, swimming, and playing ultimate frisbee with her friends and family.
Email: kirby@gooru.org
Prasad Ram, PhD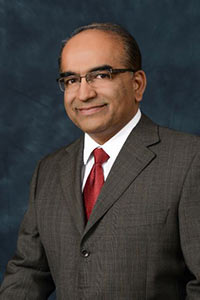 Dr. Prasad Ram ("Pram") is the Founder, CEO of Gooru and Co-PI of the NSF DRK12 Life Right Here and Everywhere grant. While at Google, he developed the prototype of a free and open Navigator - a GPS for Learning. In 2011, he established Gooru as a non-profit to honor the human right to education.
Previously, Pram led Google Books for Education in Mountain View and before that he was the head of Google R&D in India and led projects on Google Maps, News, Language Technologies, Search, and Ads. Pram received the Founders' Award at Google for his work on Google Ads. Prior to joining Google, Pram led engineering at Yahoo! and was a scientist at Xerox Research.
Pram is a Council Member at California Council of Science and Technology and a Board member at Leadership Public Schools. Pram has a Ph.D. in Computer Science from UCLA, and a B.Tech. in Computer Science from Indian Institute of Technology-Bombay, India.
Holly Cordner, MS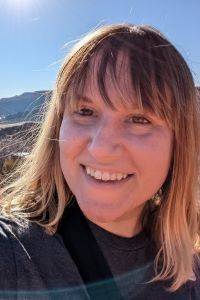 Holly Cordner is a doctoral student excited to be joining the Life Right Here and Everywhere project in Fall 2021.
She has a master's degree in Human-centered Computing from the University of Utah, and is currently working toward a PhD in Learning Sciences from the same institution.
She spent 3 years in Japan teaching English to middle school students.
Email: holly.cordner@utah.edu
Past LRHE Team Members
Michelle Reicher Newstadt, PhD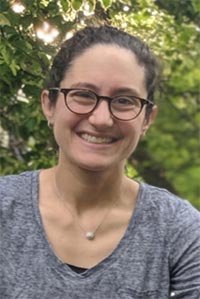 Dr. Michelle Reicher Newstadt is the Senior Director of Research and Innovation at Gooru, Inc and Co-PI on the Life Right Here and Everywhere NSF grant. She co-designs and studies personalized learning systems using learning science theory to locate learner's gaps and strengths and offer adaptive suggestions. She guides and manages product innovation including curriculum mapping, content creation, personalized suggestion logic, and alternative conceptions for K-12 and lifelong learning content. She is an Instructor at the University of Pittsburgh in the School of Education and works with preservice secondary science teachers. Previously, she was the Director of Education at Expii, Inc and a middle and high school science teacher. She holds a Ph.D. in Education from the University of Michigan, an MA in Environmental Conservation Education from NYU, and an AB in Geological Science from Brown University.
Email: michelle@gooru.org
Tamara Galoyan, PhD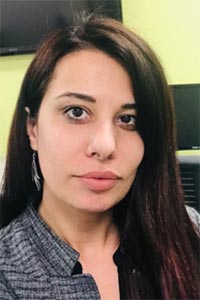 Dr. Tamara Galoyan was a postdoctoral research scientist in the College of Education at the University of Utah. She holds a Ph.D. in Educational Leadership and Learning Technologies (STEM concentration) from Drexel University's School of Education. Her research is multidisciplinary and lies at the intersection of learning sciences, STEM education, online and blended pedagogy, and neuroeducation. She has more than a decade of experience in teaching, education research, instructional design and curriculum development for learners of diverse age groups and cultural backgrounds both in the US and Armenia, her home country. Tamara also serves as a founding co-editor of Emerging Voices in Education (EViE) journal and co-founder of the Education, Learning, and Brain Sciences (E-LaBS) research consortium at Drexel University's School of Education.
Email: toma.galoyan@gmail.com